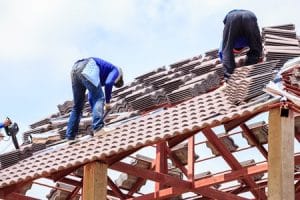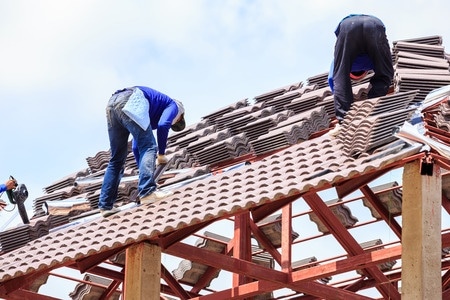 Roofing companies work hard all year around, installing, repairing, and maintaining roofs and roofing materials for customers. Putting on a new roof on your home can be stress but, the process is made easier if you have a plan and have spent some time deciding on budget, materials, and style for your new roof. Here are some things to know about the timing of installing a new roof:
Busy time. Late summer through the fall months is the busiest time of year for most roofing companies. Keep this in mind when deciding to begin the process of finding a roofing contractor as you may have to wait a month or so if they are very busy. These particular months make putting on a new roof easier because the rainy season hasn't started yet and the heat is mild. However, because this is a busy time of year and suppliers know this, you might see an increase in pricing for materials after April 1.
Weather. While no one really loves working outside in the cold and rain, if you are working with a reputable and experienced roofing company it is possible to have a new roof put on during the spring and winter. Scheduling your new roof during these months ensures that your chosen roofing company won't be too busy to start right away and you won't incur any of the raised prices for materials.
Winter. If you have chosen an asphalt shingle roof, you can count on the warranty being good no matter what time of year your roof was installed. Unlike some other materials, asphalt shingles don't have a warranty contingent on the temperature that they were installed in. One drawback here is that the thermal sealant used to install the shingles will take extra time to dry, however, this will not affect the integrity of your new roof.
Summer. Asphalt shingle installation during the summer can be challenging as the summer heat will soften the shingles and they can get damaged easier. Walking on the roof should be limited as much as possible and the settings on nail-guns needs to be adjusted for the softer more vulnerable shingles. Summer is an extremely busy time of year for roofing companies so, you are likely to have to wait to begin your project for a week up to a month depending on how busy the contractor is.
Adding a new roof to your home is a great investment and really adds value. However, you want to make sure the cost is worth the return. Consider the above points when choosing which time of year you have your new roof installed.