Gutter Installation & Repair in Medford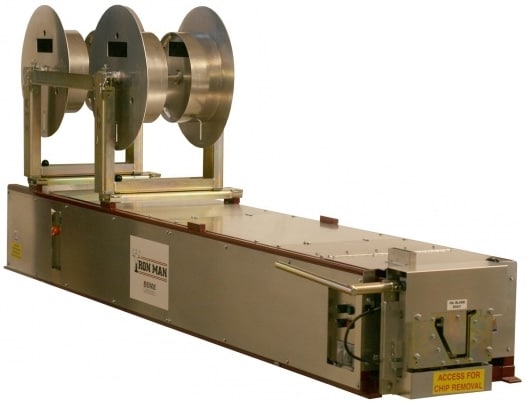 Gutters are a vital part of keeping a roof and home structurally sound when you live in Medford, Oregon. With the Southern Oregon weather, it is important to have your gutters maintained regularly, so you know there aren't going to be any repairs or replacement needs that you can avoid.
Gutter Installation
Rogue Valley Roofing has experience installing and working with wood, aluminum, metal, vinyl, steel, and copper gutters. The installation process is determined by the type of gutters you decide to add to your home. If you need assistance in choosing the right type of gutters for your home, our team can help you determine what will accommodate your home well. You may want to make a long-term investment and consider copper gutters, while most people choose vinyl because it is the least expensive and time-consuming to install. Once you decide on the type of gutters, our qualified roofing professionals will give you an estimate for your services and the time it takes to install the gutter system at your home in Medford.
If you want gutters that are custom to your home, consider seamless metal gutters that are cut precisely to the dimensions and corners of your home. While these are more costly than vinyl, they incur less damage and need less maintenance. Installation of seamless gutters requires special equipment as they are cut to fit perfectly to your home.
Gutter Replacement and Repair Services
Many gutters sag over time or have seams that leak. Rogue Valley Roofing can inspect your gutters and offer quick repair services or replacement solutions that match the gutters on your home.
Reasons for Repairs and Replacement Services:
• Your gutters sag. If you have gutters that sag, then they aren't working correctly to make sure that water flows well. We can adjust the pitch, so your gutter system works properly.
• Leaking gutter systems may cause damage to the structure of your home, and your roof, if the water isn't transported correctly. You may find that the ground erodes around the leaking area, which can lead to water damage in your home or basement.
• If you have a hole in one of your gutters that is causing a leak or clog, we can repair it to eliminate further damage.
• If you have a significant blockage such as a hive, rodent nest, or debris that fell into your gutter system, you may need to have repairs after removing the blockage.
Your gutters may be too old or need too many patches and repairs to justify the work. Considering replacement services will provide you with new gutters for much less hassle. You can also update the look, material, or color of your gutters if you want replacements instead of repair services.
Gutter Guards
Gutter guards for your home in Medford, OR, are a wonderful way to limit some of the debris that builds up in your gutters. Water can still flow through your gutters, but most waste will lay on top of the guard. Gutter guards help limit the hassle of debris clogging your gutters regularly. If you continually must remove leaves, needles from trees, moss, or bugs and animals, gutter guards may help you lessen the time you spend cleaning your gutter system.
Our trained professionals can help you decide on the right gutter guards and install them. Consider gutter guards if you rent out your home, travel frequently, or have someone living in the house that shouldn't climb on a ladder to clean gutters. Gutter guards won't do all the work to keep your gutters clean, but they will lessen the work enough to help you avoid damage from major clogs or leaking seams.