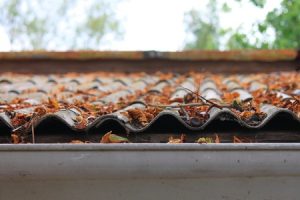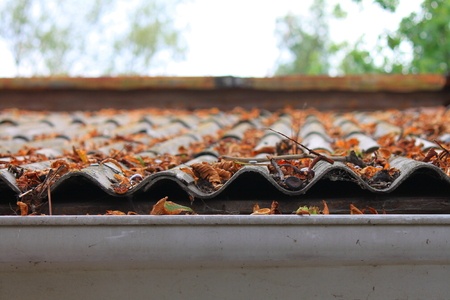 Spring has finally arrived and the sun is (mostly) shining. The winter weather can be brutal on the exterior of your home. Wind, snow, and ice can cause damage to your roof, gutters, and siding. Spring is the perfect time of year to inspect and repair your roof to make sure it is ready for the rest of the year.
Here are some things to look for:
Winter weather can cause debris, leaves, and sticks to accumulate on your roof and in your gutters. If your gutters and downspouts become clogged, then when spring rains begin the water will back-up and will cause significant water damage to your home. Use the spring season to clean out your gutters and downspouts and make sure that water can get through without any blockages. A professional should inspect and repair the clamping rings on your gutter system as they may have become loose during the winter. He or she can also check that scuppers have good seals and there is not damage to gutter joints.
If your roof is designed so that high areas hang over low areas make sure to check the low areas for damage. You might consider having the lower areas treated or reinforced to protect them in future.
If your roof is coated you should have it inspected for wear and tear. You might need to have it re-coated and spring is the perfect time of year for this. If you need your roof re-coated, ask a professional about reflective coating that can improve your home's energy efficiency.
While we don't get a lot of snow during the winter, we do experience drastic changes in temperature, which will cause metal expansion joint covers, coping cap joint, elastic expansion joints, gutter joint, and pipe flashing all to expand and contract leading to damage. Any metal on your roof or roofing components should be inspected for damage caused by expansion and contraction.
Once the summer weather hits you and your family will want to be spending time away from home, taking road trips, and barbequing in the backyard. Use these spring months to get your home and your roof ready for spring showers so you can enjoy the summer when it arrives!